This article is the first in a series on where to read in Nigeria. The Lagos edition is split into two parts - one covering Ikoyi, Victoria Island and Lekki, and the second covering Lagos Island and the mainland.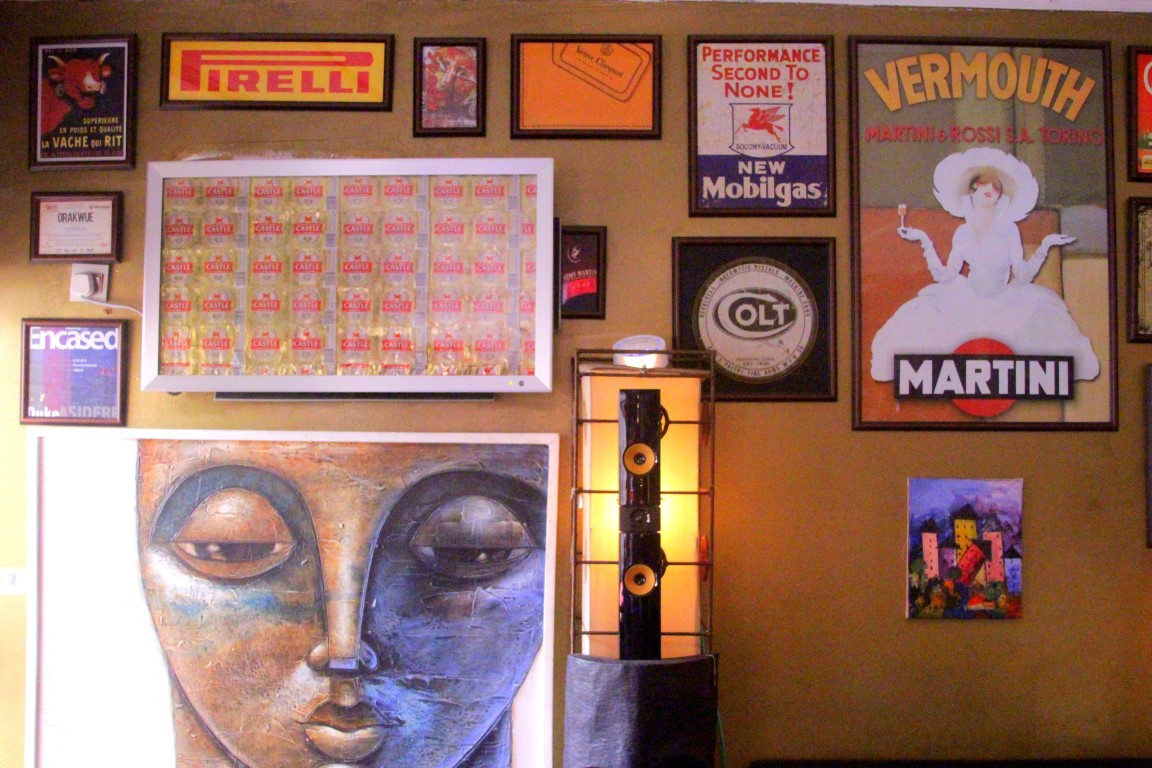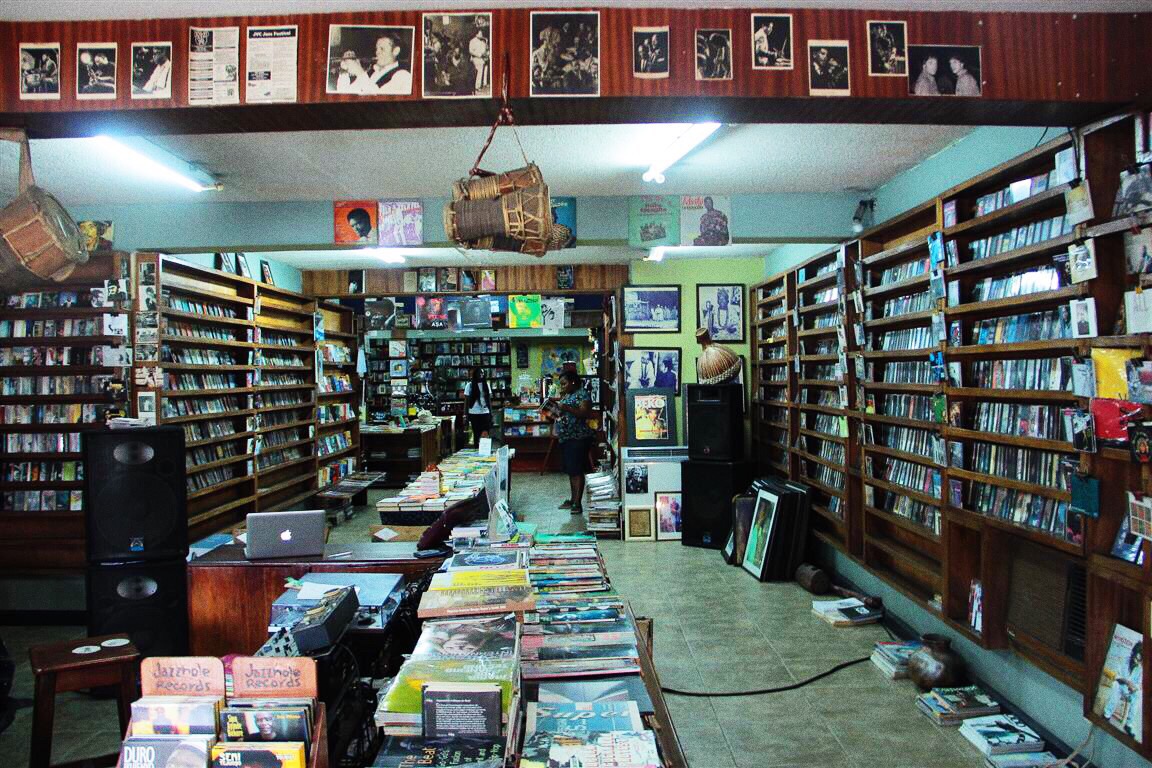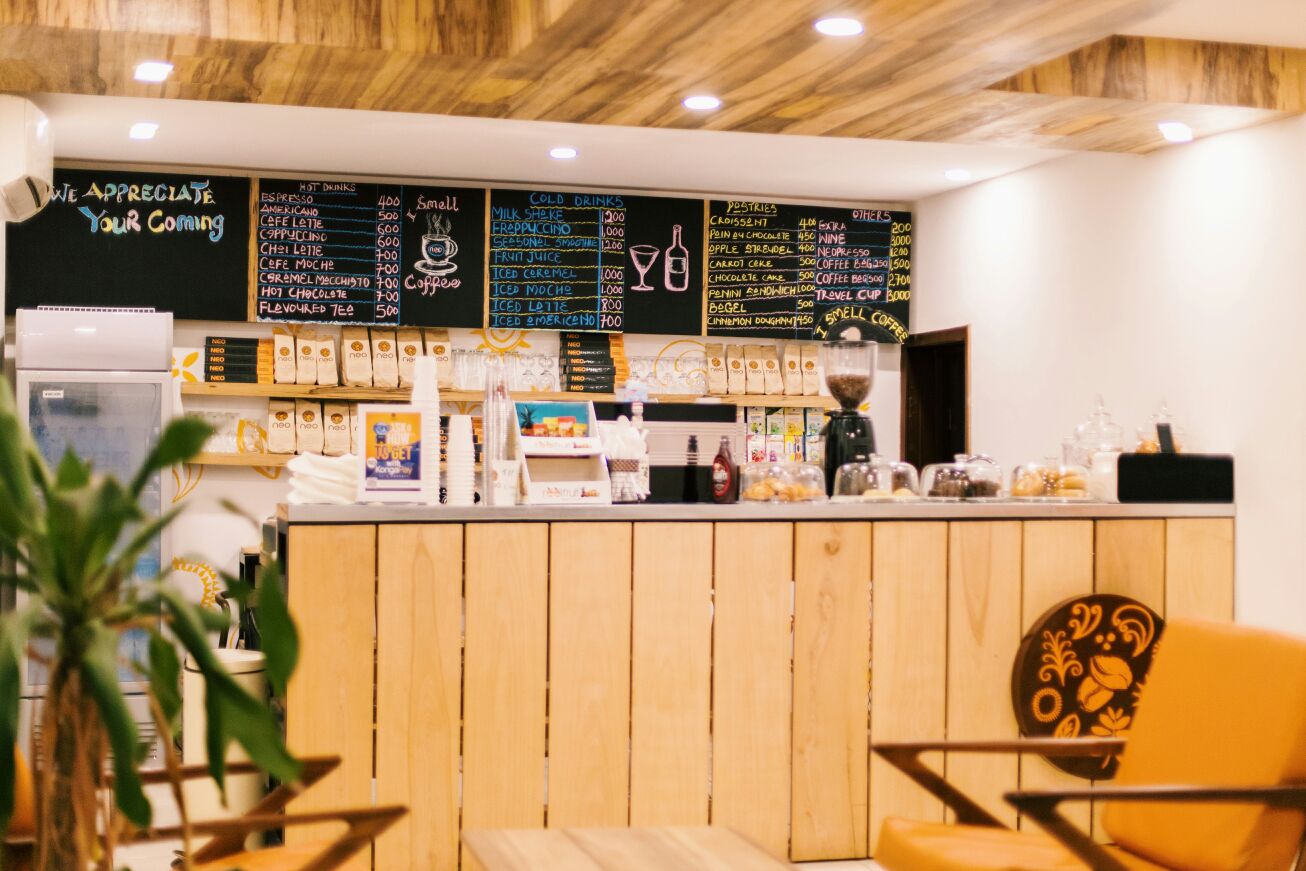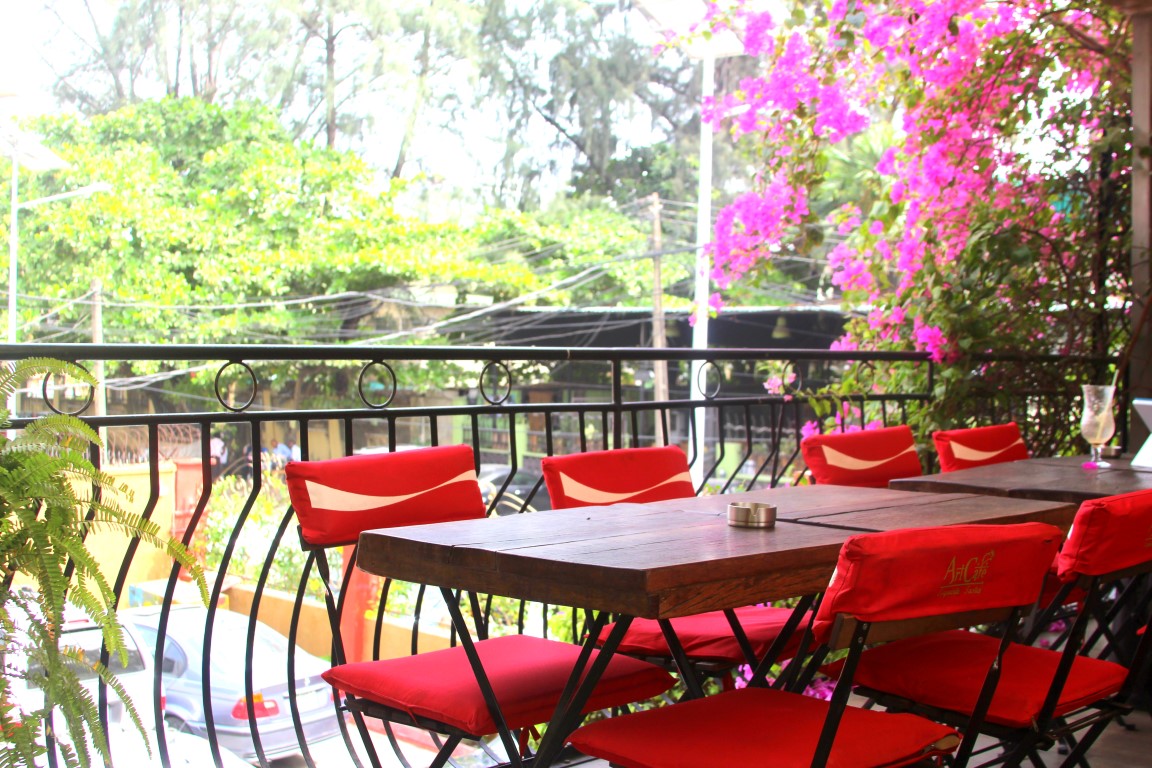 Sometimes, reading at home just does not cut it. Your attention is often either being pulled in ten thousand directions, or your inspiration tank could easily find itself on reserve. For me, quirky and creative spaces with good bites and great coffee make the perfect work spot! On moving to Lagos, one of the first questions I asked anyone I met was "where would be a good spot to work or read?" My flexible work hours and a recommendation by writer and photographer, Eloghosa Osunde, have had me scouring through Lagos for the cosiest and most inspiring spots - few of which I share below.
The moment your loyalty points are racked up enough to buy you a cup of coffee or two in just six weeks, you know that the coffee is either really good, or you have an addiction to tend to. Pleading guilty to both charges, though more of the former, this is my Cafe Neo story.
Cafe Neo is where the freelancers, entrepreneurs and writers in Lagos convene - I tend to call it Lagos' Starbucks! Each outlet has a peculiar and vibrant feel, with clean and earthy decor; the workspace, with the exception of their 'pop up' outlets, would usually have a combination of sofas, stools and chairs, so you can stand, bend or stretch as much as it pleases you.
Their coffee is the best (or second best - Four Point's cinnamon latté is surprisingly good!) I have had in Lagos. Non-coffee lovers are also in for a treat as they also offer fresh juices, hot chocolate and wine. Nibbles wise, they serve the yummiest carrot cake and offer a few pastries and snacks. My advice would be to grab a meal before committing your day there, unless calories are your thing.
For a fairly quiet or an outdoor Neo experience, go to the Adeyemi Lawson outlet. If you go on a Sunday, consider watching an open-air movie afterwards. Of the five of eleven outlets on the Island I have visited, my favourite, however, remains Cre8 - the Agoro Odiyan branch in VI. If you visit, tell Precious that I sent you! You will walk away with the warmest smile, and the best-made drink!
Tip: you can have your hot drinks made with caramel, vanilla or chocolate syrup! If you are lactose intolerant, ask for Soya milk. You also want to have your croissant hot!
Go For: Coffee, meeting (new) people, free wifi, music and good vibes.
Avoid If: Quiet reader, on a diet, and do not want to see someone you know.
Art Café is indeed a hub for inspiration. It has a bohemian, hippy and chique feel to it - something like a convergence of Central European Countries, France and the Middle-East. If you are looking for somewhere "alté"or retro, Art Café in VI, is certainly the place for you.
If it is not hanging from the ceiling, you can find art hanging on the wall next to you, or in the gallery downstairs. It is the perfect spot for a creative to get lost in! They serve hot drinks, chapman, wine and beer (on tap, too!) and in true cafe style, a few bites - although I must confess that I was not impressed with the turkey toastie I had, especially not for the price.
That being said, it is a little pricey. If you are balling on budget, this is certainly not the place to stunt. While the ambience is fantastic, it loses a few points for comfort as the tables are so far away from the sofa. If you are solely there to sink into a book, the sofa is perfect. If like me, however, you have back pains, ditch the sofa, and come with a pillow for the regular chairs.
If you prefer to work silently, Art Café may not be the place for you, as you will seldom find indoors nor the cute terrace quiet. Even on less busy afternoons, you are guaranteed to assimilate two stories - the one you are reading, and the one spilling from the next table. Consider visiting the gallery, and then walking down to Browns' on the same road - Eloghosa swears by their pancakes!
Tip: go on a Friday afternoon, and unwind with a shandy, addictive nuts and live music playing from 7pm on Friday nights. You can also get your hot drink made with Soya milk!
Go For: Art Gallery, Bohemian inspiration, free wifi, and draft beers.
Avoid If: Hungry, minimalist, and not a fan of people watching.
Bogobiri has a special place in my heart for thousands of reasons. You feel its eclectic, pan-African and antique vibe as soon as you walk through the gates. Turn to the left for its restaurant, walk straight down to a mini library and space of open mic nights, or turn right for its souvenir shop.
The real gem is, however, the Nimbus Art Hub, which can up found up the spiral stairs by the graffiti encased wall. The space is heaven for all art-lovers, history- and culture- enthusiasts, music lovers and bookworms. You are welcomed by an extensive library with a wide range. If you are looking for an old book, or looking to uncover your roots through literature, look no further!
From the quirky chairs to the hand-placed shells on the walls, Bogobiri is all sorts of feels. The first time I visited, I walked into a room with old vinyl records of the greatest African classics, and danced and sang along to Ipitombi as the Art-gallery manager, Chike, educated me on pre-colonial Africa and the importance of history, books and heritage. Need I say how at home I felt?!
The space is great for reading, and meeting other like-minded people. A plus is the delightful food - it is affordable and good value for money! It does take a couple of minutes, so be prepared to get through a chapter with a cup of tea. If you are looking for a stay-cation in Lagos, their hotel would make the perfect spot. You might just be lucky to get fresh Moringa leaves like I did, too!
Tip: sign up to become a member, and have access to their extensive library! They have live music playing on Monday/Wednesday nights; Spoken word on Thursday night and Reggae on Saturdays!
Avoid If: On a diet, uninterested in (African) history, and detest nature.
Go For: Art Gallery, great food, a discovery of self and history and fast wifi.
Jazzhole is your one-stop-shop for everything (Afro-) Jazz and Juju music: from old school Sino Bakare to new school Asa. What draws you in is, however, their array of books on display! Again, with a wide range - that is, from classic books to your latest authors - Jazzhole has it all.
Just a few minutes in, you are bound to get lost in its vintage feel, and forget you are in Lagos! The space is such a stark contrast to the madness you walk in from on Awolowo road in Ikoyi - it is warm, friendly and exhilarating! Further down is a cute work space with a homely cafe and a live music set-up right opposite it. Here, you can also grab cakes, coffee, tea and freshly made juices.
With Jazzhole, I would caution that discipline is needed in abundance. You can easily spend your time drooling over their books, or feeling so inspired, you finish your read in no time! To be honest, either way is a win-win. The former was the case when I visited with Niki, who could not stop gushing about authors I knew nothing about, and literature on the Soviet Union.
The 'downside' about Jazzhole, however, is the price of the books - they can leave you clutching your chest tightly, and your purse tighter. Thus, budget ballers, beware! For me, it makes such a cute and artsy spot to read as it drowns out the noise of Lagos. The tables and chairs are quite small, so do avoid bringing your whole library. Ask for Mr(s) Tejousho if in need of a story or two!
Tip: they often have jazz nights, listening sessions and (international) artistes play.
Go For: Jazz or live music, fresh juices and smoothies, and classic literary finds.
Avoid If: On a budget and like spacious reading/working area.
A few other spots I would recommend would be Blowfish, Maison Fahrenheit and Radisson Blu - all in VI; Wheatbaker in Ikoyi; Four Points in Lekki. These are all hotels with beautiful and calming poolside spaces. The latter's rooftop and restaurant downstairs are perfect reading spots!
Got any favourite reading or working spots in Lagos we should know about? Kindly share below or via our social media pages, and let us know why it's a must-go!